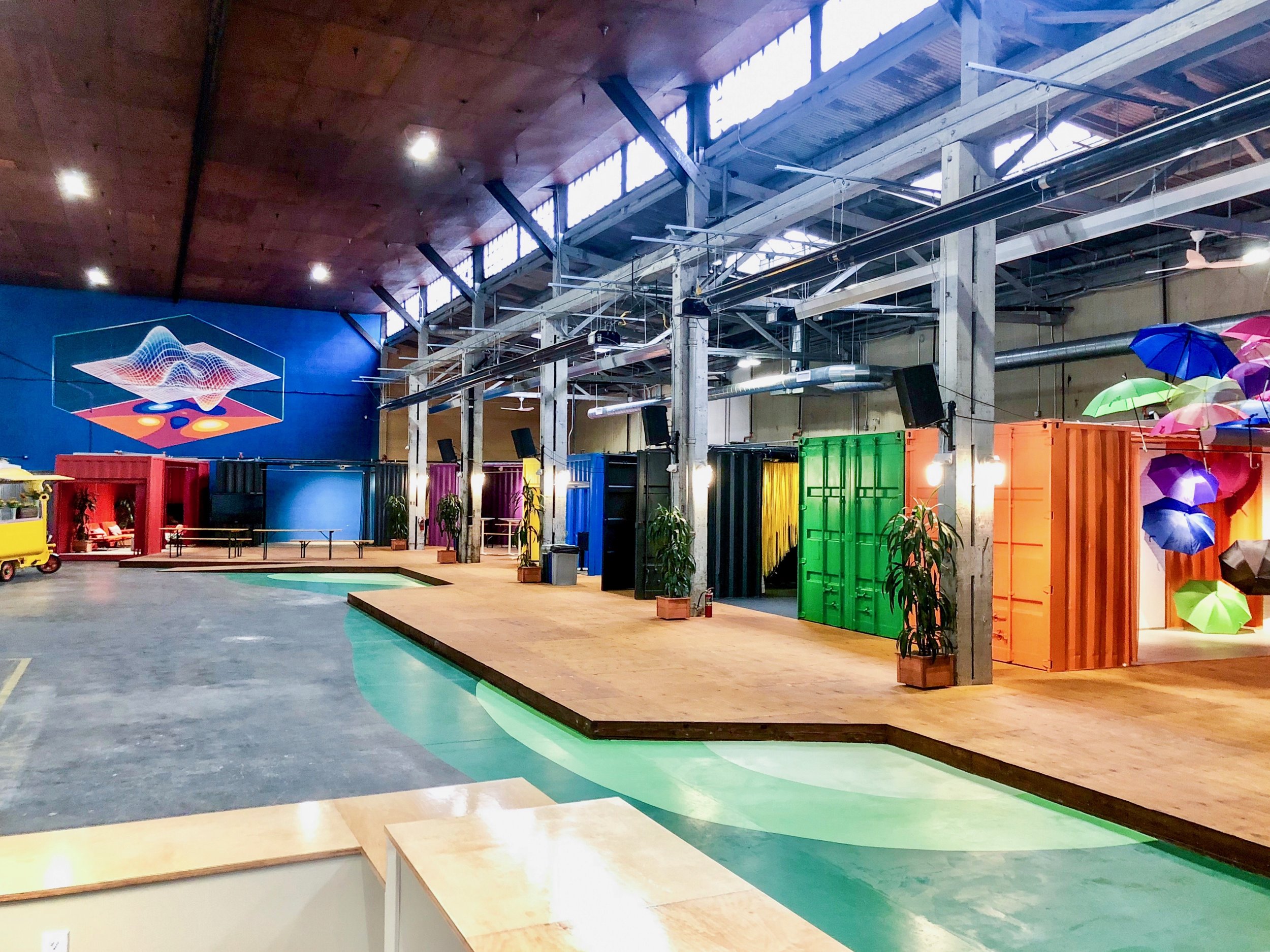 If you want a memorable event, then start by making it colorful.
YOUR CANVAS TO CREATE AN EXTRAORDINARY EVENT IS AWAITING AT COLORBLOQ
A SOCIAL AND EVENT SPACE
Colorbloq is your canvas to create an extraordinary event. The 10,000+ square foot space can accommodate up to 360 guests. Located in the heart of SOMA, just minutes from AT&T Ballpark, Moscone Center, and Caltrain Station.
Our name and space is inspired by the concept of 'color-blocking', the process of taking opposite colors and pairing them together to make interesting and complementary color combinations. We see our space -- complete with colorful shipping containers -- as a blank canvas to design experiences that bring people together from diverse walks of life.
The key things that define Colorbloq are 1) Creativity in the Simple Things, 2) Diversity is Complementary, and 3) It's more fun Together.
Learn more details about the venue including floorplan, photos and vendors.
A picture is worth a thousand words. How about in person? See for yourself.
Leading brands host events at Colorbloq to create memorable experiences